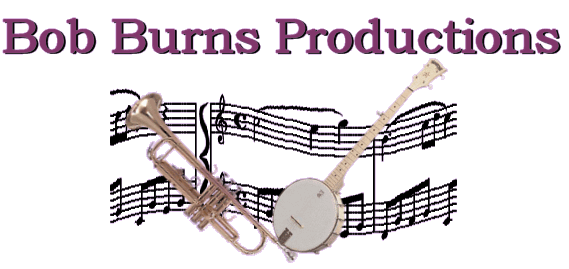 Welcome to our website. We hope you enjoy what we have to offer, which covers a great variety of musical genres: Spiritual, Children's, Jazz, Folk, Classical, Big Bands, Western, Ballroom Dance and more.

Bob and Melody, Bob and his bands, or Bob as a "single" all offer "live" performance opportunities and also opportunities for recorded music. Bob has been a professional musician for over fifty years and is a "Life Member" of the American Federation of Musicians and teamed up with Melody over 16 years ago to bring original spiritual and children's traditional folk and professional choir singing to a variety of audiences. Also, Bob's career in radio and television has spanned over 45 years. His "Burnsland" Jazz Radio Show has been on the air thirty years as he has worked in both commercial and public radio and television as well as the narration of over twenty training films.

We hope you enjoy listings of many of the performances and performance types over the years that are listed on these web pages as well as sampling of our music and the opportunity to purchase our CD's/tapes/DVD's..

Thanks again for taking the time to visit with us...we hope you enjoy your stay.
Welcome, You are visitor
Post Office Box 300
Fairacres, New Mexico 88033
(575) 525-9333