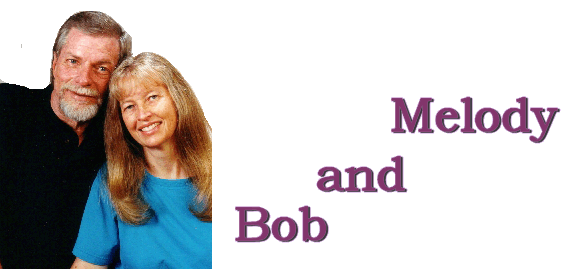 Bob and Melody Burns of Las Cruces, New Mexico announce the release of their newest album, "OUR UNION MAKES US STRONG", on the Melody Records Label. This collection of traditional labor songs combined with some modern day gems, makes for inspired listening and easy sing-a-longs.
Recorded at Silver Strand Beach, California, the vocal sounds of Bob and Melody bring out the best in these "Songs of Struggle, Songs of Hope" and reach deep into the heart of the labor movement. Bob's instrumental accompaniment on guitar, 5-string banjo and trumpet is joined by the full upright bass sound of Mike Ley, who is an officer in Local #581, American Federation of Musicians (AFM) and is also the recording engineer for this project (but is better known as one of the legendary "Riders of the Purple Sage").
The traditional songs include "Which Side Are You On", "Joe Hill", "Banks of Marble", "Take This Hammer", "Solidarity Forever", "We Shall Not Be Moved", "Hold On", "Carry It On", and the modern gems include
"De Colores", "The Hammer Song", "One Man's Hands", "Ramblin' Round",
"We Shall Overcome", and "Pastures of Plenty". Other Songs of Hope are "This Land Is Your Land" and "Teach Your Children". One original, "Union You And Me" by Don Judge of the Montana AFL-CIO, is also on the new CD.
Bob and Melody Burns have been performing together for over fifteen years and their travels in music have taken them across America and also to Mexico, England, Germany, Italy and Norway. They are both members of the AFM's Local #466 El Paso, Texas (where Bob also serves as Vice-President and melody as Board Member); and Local #1000 Traveling Folksinger's Union. Bob first joined the AFM in 1958. He also served three years as Chairperson of the City of Las Cruces' Labor/Management Relations Board.
Bob and Melody have performed their songs for the Grace Carroll Rocky Mountain Labor Schools in the following locations:
2008
University of Nevada
Reno, Nevada
2007
University of Northern Arizona
Flagstaff, Arizona
2006
University of Colorado
Colorado Springs, Colorado
2005
University of Montana
Missoula, Montana
2004
College of Eastern Utah
Price, Utah
2003
University of Wyoming
Laramie, Wyoming
2002
Boise State University
Boise, Idaho
2001
New Mexico Tech University
Socorro, New Mexico